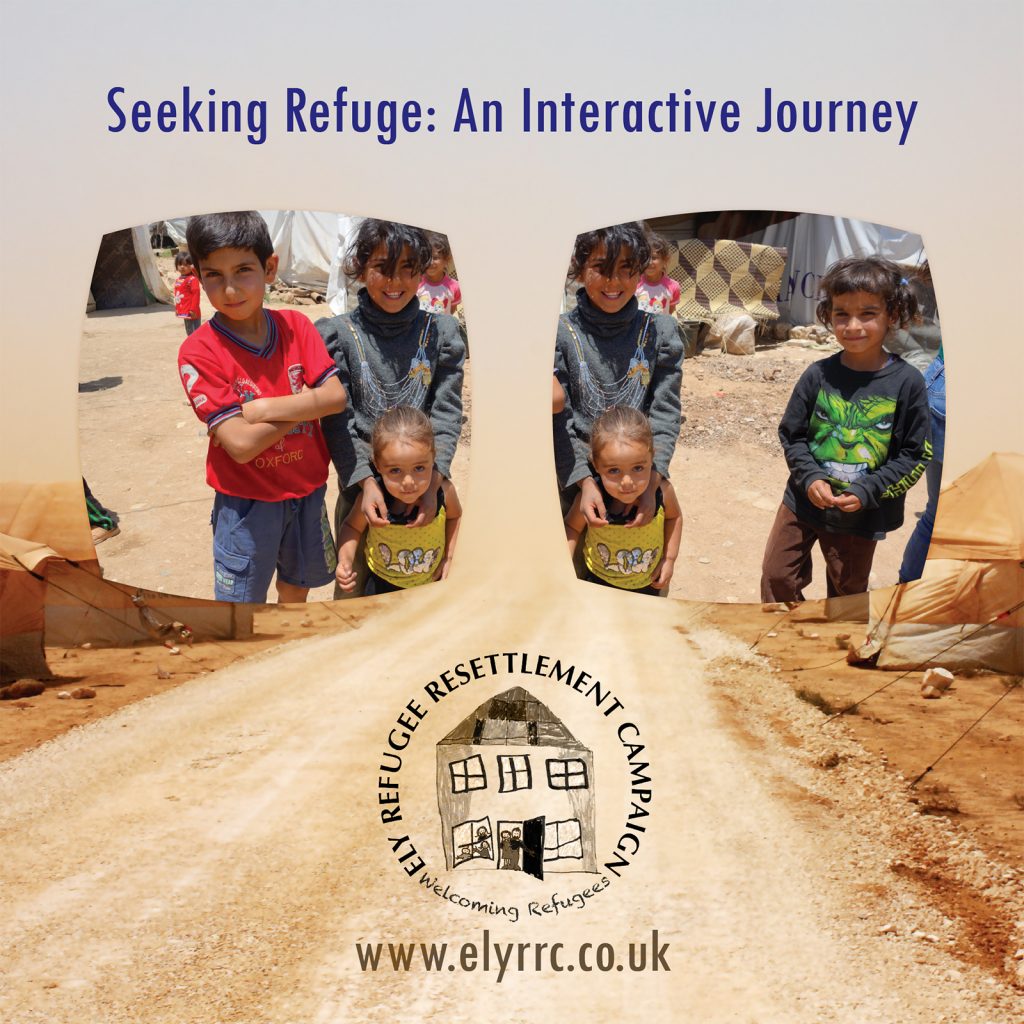 Ely RRC invites you to an interactive event to mark the anniversary of the Syrian war.
St Mary's Church, St Mary's Street, Ely – 2nd March, 12-4.30pm
Imagine you could walk through a refugee camp in Jordan and experience first-hand what life is like for its inhabitants. Imagine you were faced with deciding the safest way to get your family to safety in a war-torn land.
Ely Refugee Resettlement Campaign will be offering you the opportunity to experience these things yourself on 2nd March in an afternoon of virtual reality events and interactive activities.
Using an Oculus Go and a Google Cardboard we will be showing two powerful ten-minute films that aim to bring the refugee crisis home to the residents of Ely through immersive story-telling. With refugee poetry, quizzes to test your knowledge, case studies of real-life experiences and activities for the children this will be a thought-provoking and inspirational afternoon.
Poppy Pearce, founder of Ely RRC and co-organiser of the day said "we are very excited about this event. As the Syrian civil war enters its ninth year we felt this was a good time to reflect and understand better what life is like for millions of displaced people. Advances in virtual reality have really helped humanitarians tell a story that is compelling and provokes genuine empathy."